News
A Sterling Addition to Esquimalt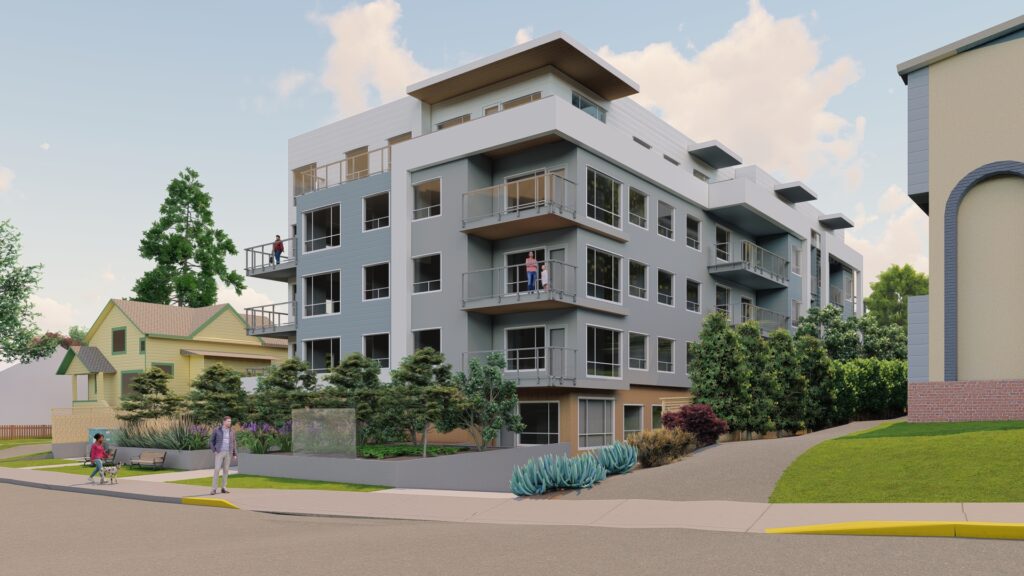 (Pictured above: Concept rendering for the Sterling)
A Sterling Addition to Esquimalt
On Monday, June 13, the Esquimalt Council held a Public Hearing for our proposed development the 'Sterling' – a new 5-storey, 46-unit condominium located at 815/825 Selkirk Avenue. The project received approval from the members of Council to move forward after a successful public hearing. Through considerable consultation with Council, Administration, the neighbourhoods (of Esquimalt and Vic West), other stakeholders and discussions at several public events, this project has continually evolved to meet the needs and vision of the community.
The Sterling is located near the beautiful Gorge Park, which is well connected to a network of bike trails, schools, shopping centers, and a variety of other amenities. The building will consist of 26 one-bedroom, 19 two-bedroom and one three-bedroom condos for purchase, with two levels of parking below grade and a parking ratio of 1.13:1. All stalls will be EV charging ready, and the building will also have 58 bike parking spaces. To support high volumes of bike and dog owners, a bike/dog washing station will be included in the parkade.
A car share program will be available to the public along with additional memberships which will be provided with the purchase of each home. This combination will assist in reducing the project's carbon footprint while embracing the future of sustainable transportation.
TLA would like to thank our neighbours who attended two scheduled community events to collect the abundance of plants on the properties and provide new homes for them. The planned revegetation will provide significant enhancements to the dedicated green space at the back of the building, with a variety of new species to support pollinators and create privacy for the Sterling residents and surrounding neighbours on the ground floor.

(Pictured above: Esquimalt residents collecting plants from the Sterling site for rehoming)
We are also excited to announce that the two residential homes and an additional tiny home on the current properties will be donated to a local Not for Profit or First Nations group to provide deserving families beautiful homes in which to live. Again, this step will reduce the project's contribution of waste to local landfills.
TLA believes in making our building sustainable now and into the future through a commitment to building to STEP Code 3. Included in this commitment is wiring of the parkade for electric vehicles and wiring of the roof for solar panels. We are working with world-class experts, including well-known architect Alan Lowe and landscape architect Jim Partlow, to create beautifully efficient homes and plant more trees than we remove from site.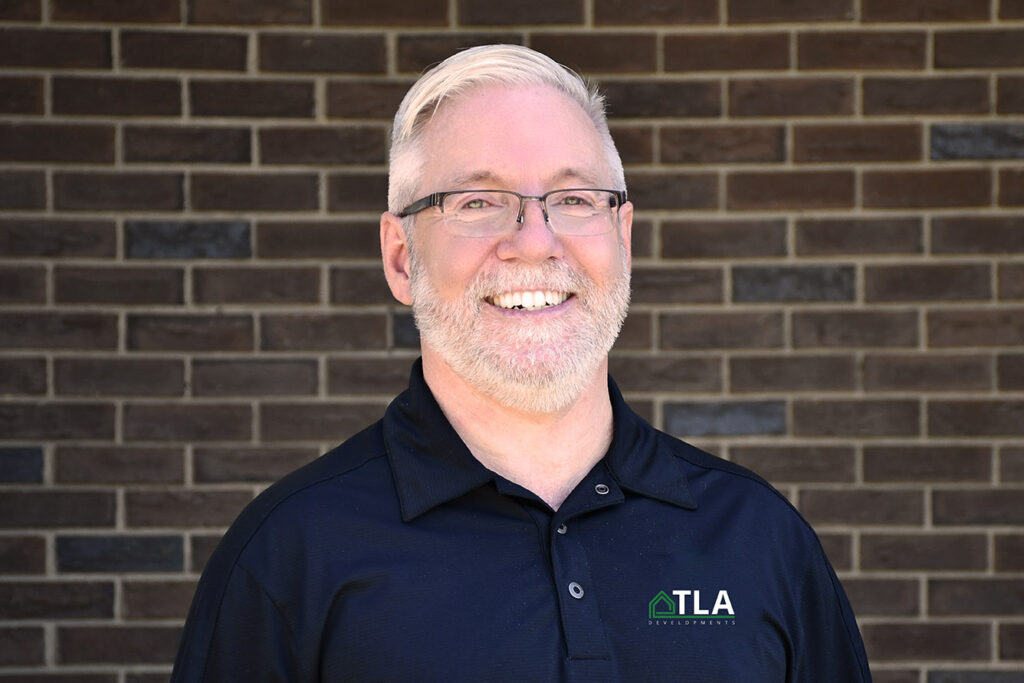 "We would like to thank Alan, Jim and the rest of the team for their expertise as we work to bring our vision to life. Thank you to the APC and DRC for your comments and knowledge, and to the Esquimalt Council for letting us present this project. We would like to acknowledge and thank our neighbours who were not in support of our project moving forward. While it may not seem to you like we've heard you, we would like to say that we have heard you. Your comments on this project throughout all stages have informed this building and our future projects." – Troy Grant CD, Managing Partner, TLA Developments
Our vision at TLA is to Build Great Communities – Together, and without the regulatory guidelines, input and guidance from all stakeholders, our project would not be successful. We look forward to meeting with Council again for third reading in the coming weeks.
Thank you to all that participated.