Blog
Putting our building skills to good use by building new homes – for dogs!
It's the dog days of summer (pun intended!) but we're looking ahead to when the snow flies and the temperatures plunge into the deep freeze. In those types of condition, even furry creatures need shelter. That's why TLA Developments was so happy to put our home building-skills to good use by building six new dog houses for Second Chance Animal Rescue Society (SCARS) for their Walls 4 Winter program.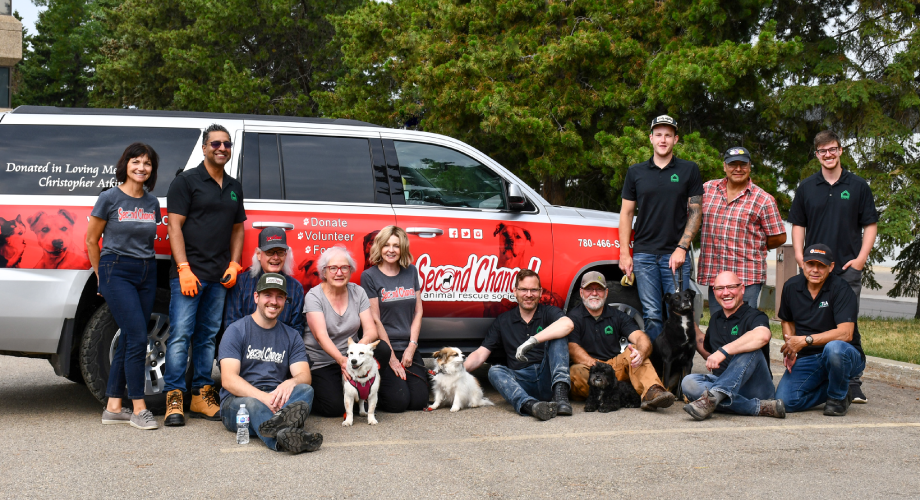 "We build houses, and now we're building houses for animals instead for people. To us it's a logical link." Chris Bradley, managing partner, TLA Developments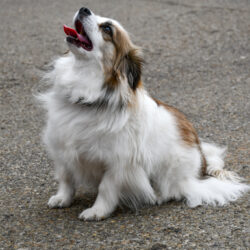 Walls 4 Winter provides insulated houses and straw to pet owners who otherwise would not be able to provide a warm shelter for their furry friends. This program operates as part of SCARS' Spay-Neuter-Return initiative that has volunteers drive owned pets to a vet clinic to be spayed or neutered, vaccinated, dewormed and microchipped. After a couple of days of recovery, the pets are then returned to their owners. The goal is prevent unwanted litters and help support the health of pets.
As a non-profit, SCARS relies on volunteers and donations to help them rescue stray and abandoned pets. If you'd like to help SCARS with the Walls 4 Winter program, they need help in three different areas: building dog houses, providing building supplies and delivering finished houses. Visit scarscare.ca for more information or email SCARS at scars@scarscare.ca.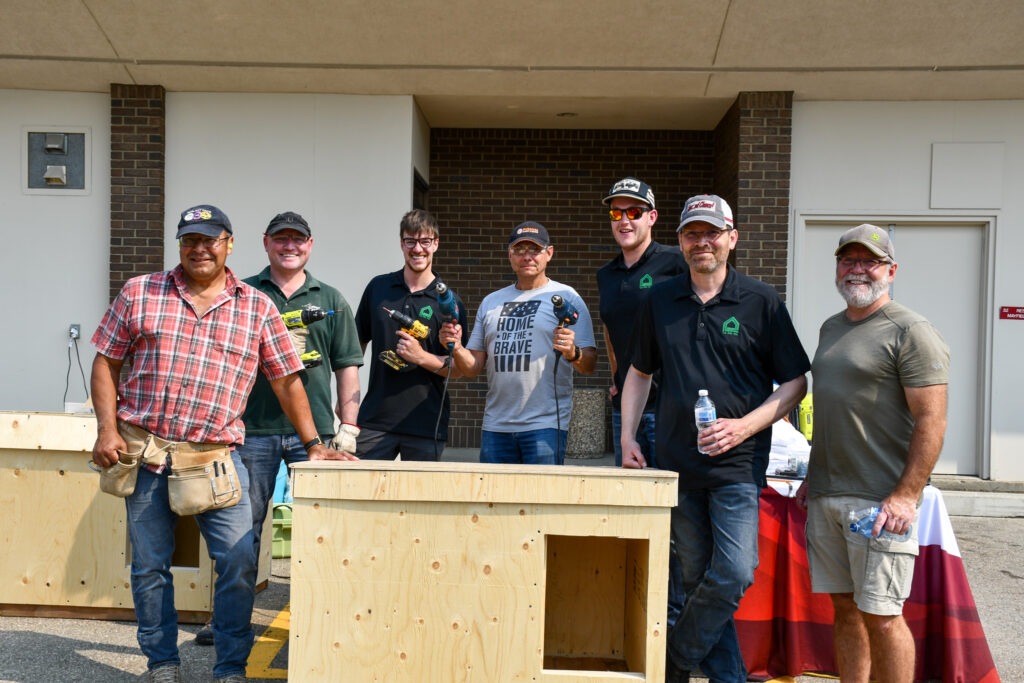 Our building project made the news! Watch on Global Television:
Listen on CBC Radio:
Dog shelters | Edmonton AM with Mark Connolly, Tara McCarthy | Live Radio | CBC Listen